This is a fun and inspiring training manual that helps stylists learn how important they are! With the right skills, tools and contracts in place any operation will run like a finely tuned machine.
At Bond Hair Academy you'll learn our proprietary expert methods to crafting a thorough hair profile, rejuvenating and protecting natural hair by aligning it with the best method of hair extensions and creating a well thought out procedure detailing your clients' physical, life aspirations. We will teach you to become the best hair extensions expert in the business!
Our methods are unique. We match extensions perfectly to our clients skin tone, facial structure, personal-style, and lifestyle. Our professional customized hair extensions, are all tailored to the individual customer and yours can be too!
PICK THE PERFECT COURSES FOR YOUR SKILLSET
EACH COURSE WILL ADDRESS HOW TO WORK WITH DIFFERENT STAGES OF HAIR LOSS
Strand by Strand hair extensions offer us 15 different techniques to customize each look.
These extensions stay with clients through your busy day. Shower, work-out, and style without worry!
Hair Extensions provide results! 15 different solutions for each hair type. Below the crown placement. Customize color, texture and length.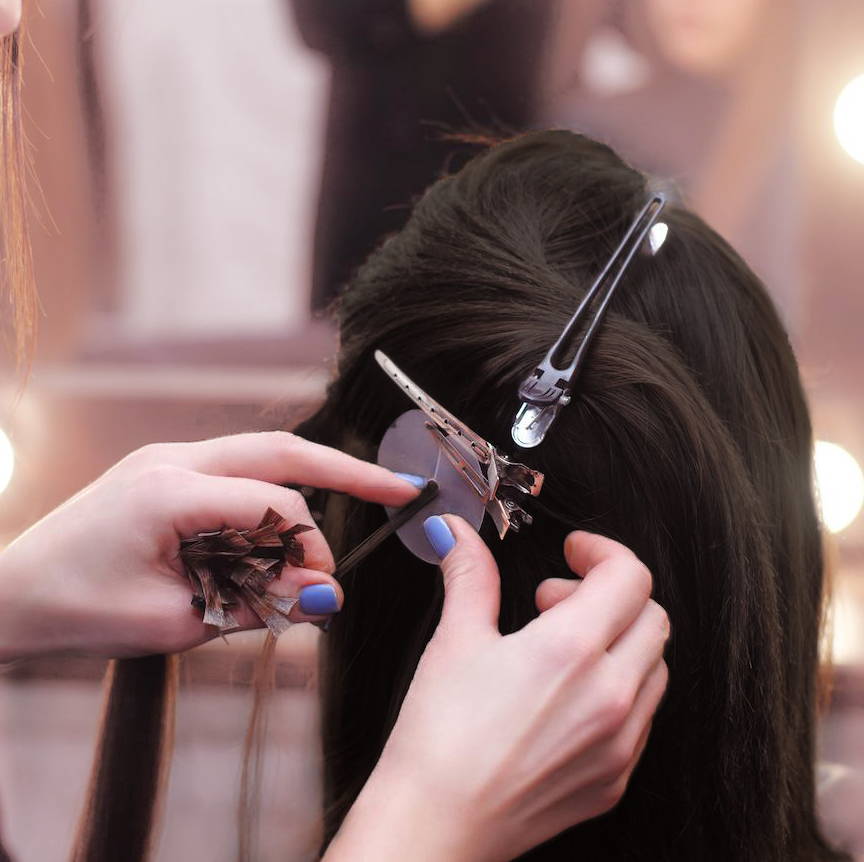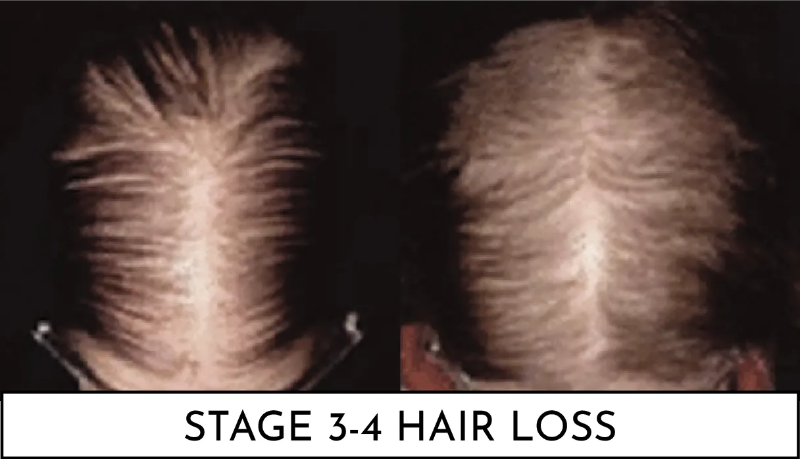 Braid & Sew Techniques in extensions offer protective benefits and hair rejuvenation!
No glue, no tape, no clips. Just hair! Customized braiding patterns and advanced sewing techniques are used to blend new hair pieces seamlessly.
No glue, no clips, no tapes, no caps, no latex, Just hair. Natural hair restoration in just 6-12 months!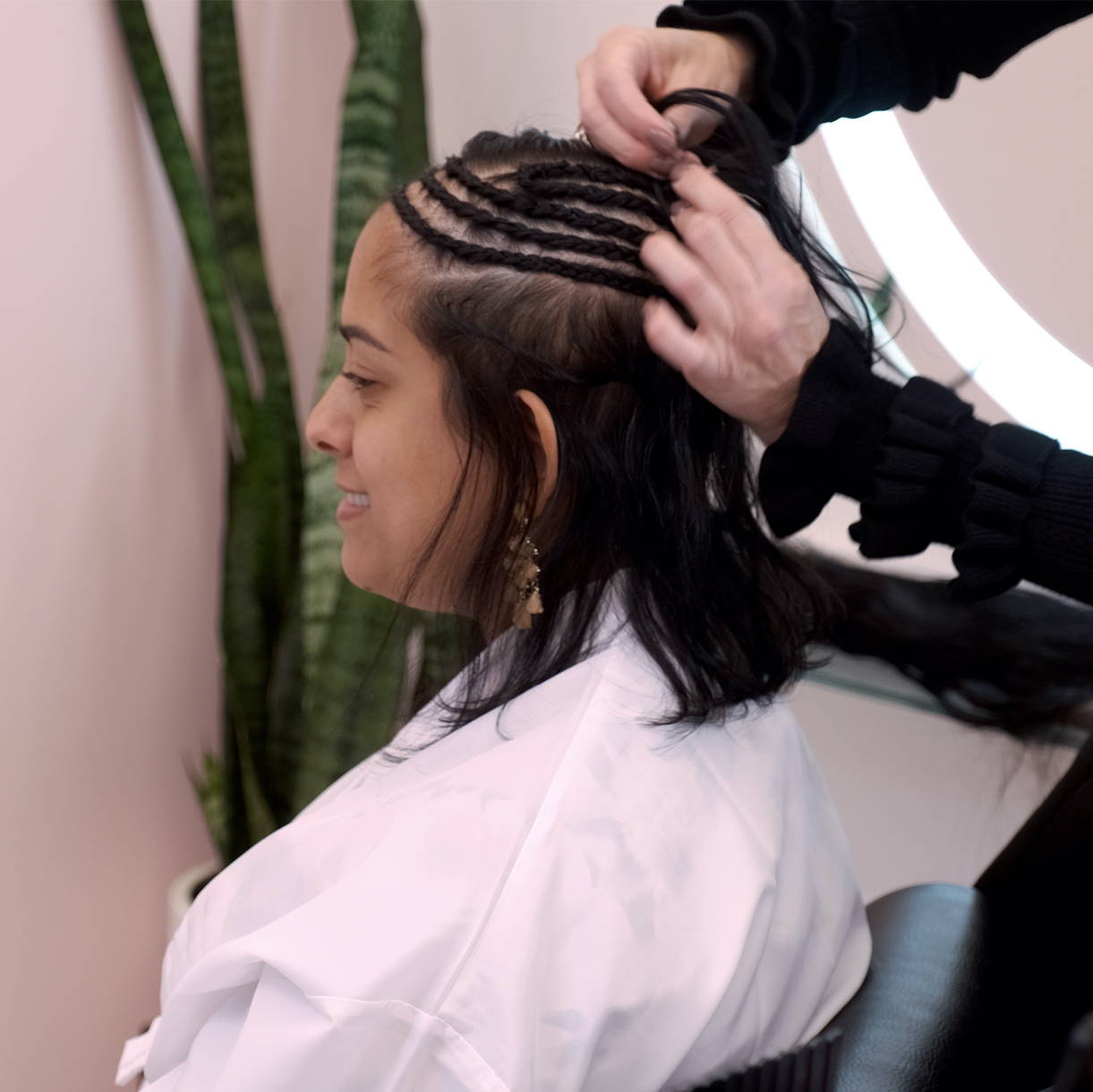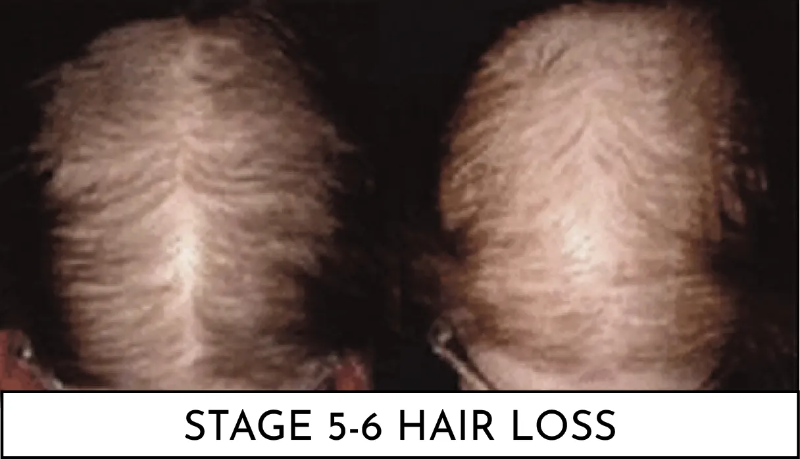 Toupees & Hair Replacement gives new life to those struggling with advanced stages of hair loss.
Custom hair pieces are created to blend with a client's original hair growth pattern to create the illusion that hair is growing directly out of the crown!
Hand Crafted and customized for each individual. 100% Human Hair.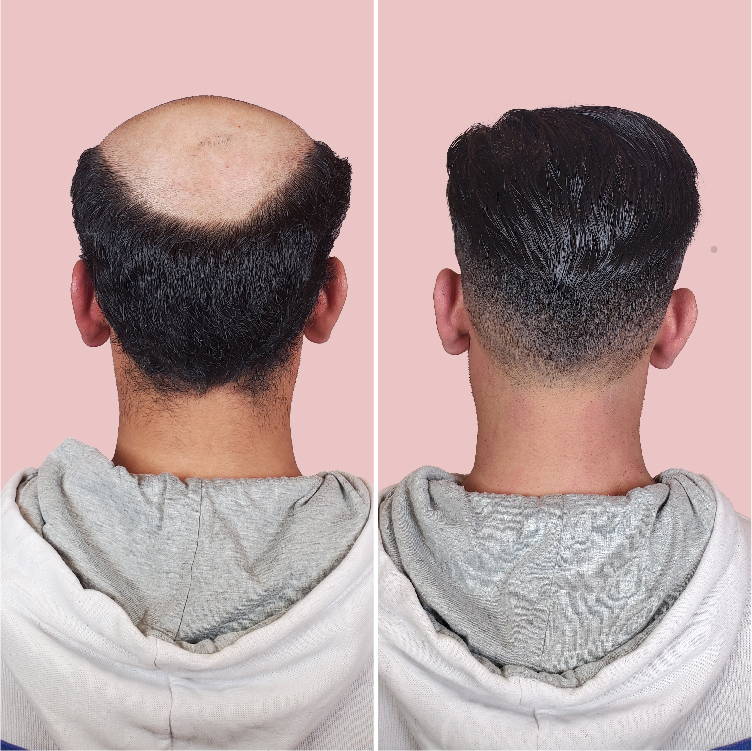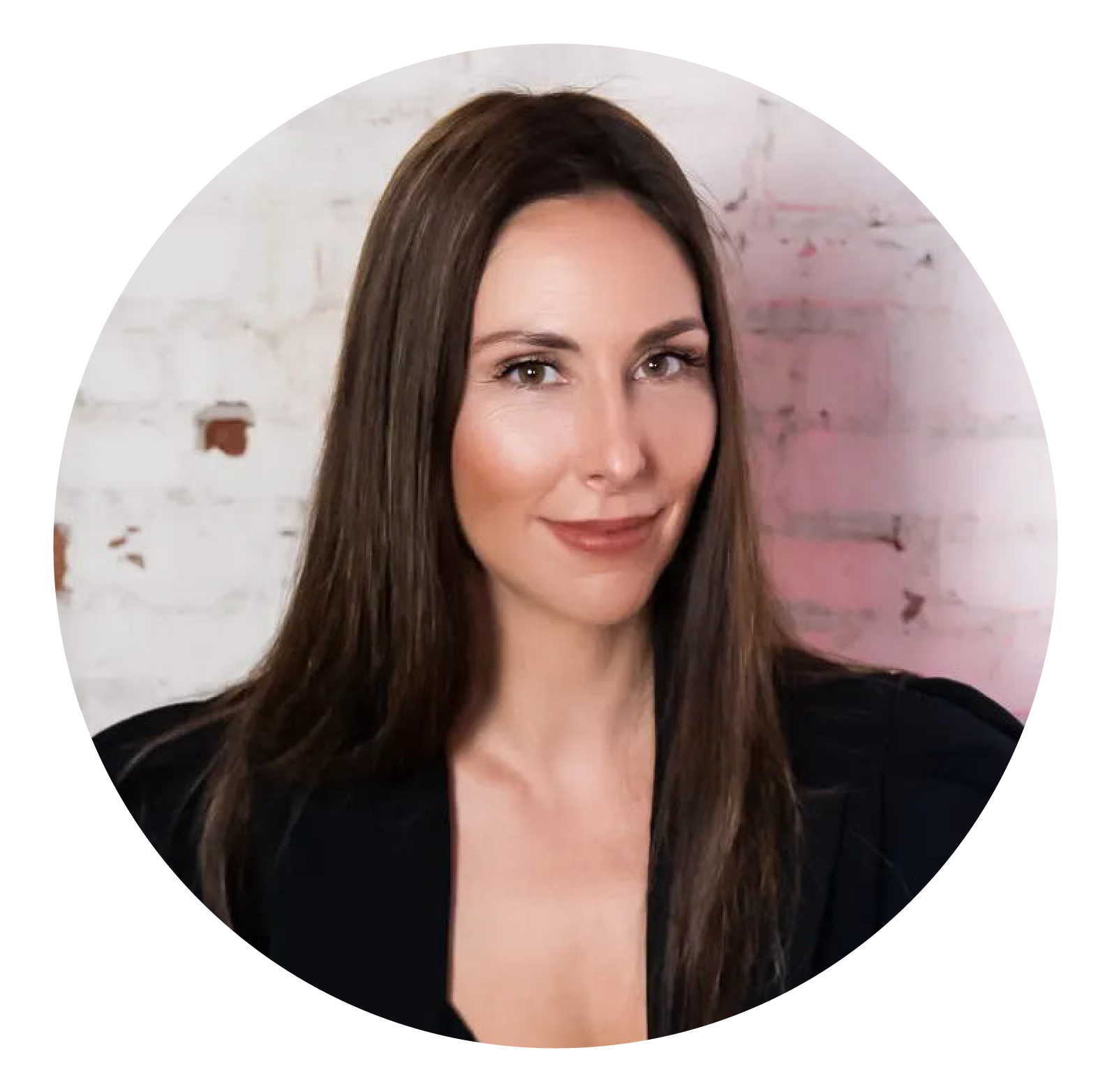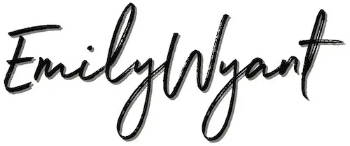 HAIR EXPERT | EDUCATOR | TV & RADIO PERSONALITY | SPEAKER | AUTHOR
Emily Wyant is a world-renowned hair expert, educator, speaker, author, TV & Radio personality. Emily travels the globe bringing her skills to a new level by wowing men and women with her knowledge in and out of the salon. As the founder of Bond Hair Bar, Emily has raised the standard in her industry by acquiring efficiency. She specializes in strand by strand hair extensions, protective methods for hair loss, and non-surgical hair replacements for patients with little to no hair. Emily's determination and continued education is geared towards helping her clients with hair loss. Emily is able to rejuvenate their natural hair by aligning it with the best protective method After a consultation at Bond, everyone walks away making an educated decision about the best method for their hair. Emily's success has solidified her reputation and credibility in the industry is demonstrated in her jam-packed online booking calendar and successful consultation presentations. When Emily is not delivering results for her clients, she is using her spare time writing books, developing training programs, and coaching the new stylists for success!
CERTIFICATIONS & SPECIALTIES
NBR Using Hand-Tied Weft & Machine Weft
Braid and Sew Method: Horizontal & Crown
Full and Partial Custom Sewn Lace Front Wigs
6 Strand-By-Strand Applications
3-D CDC Hair Replacement Systems
Cranial Prosthesis Unit Application
Hair Loss Diagnosis & Treatments
Secret Of Medusa Hair Academy
Hair Loss Diagnosis & Treatments
Certified Hot Heads Specialist
Custom Wig Making on a Sewing Machine
Weave College: Flawless Sew-in
Weave X-Perts: Custom hand sewn closure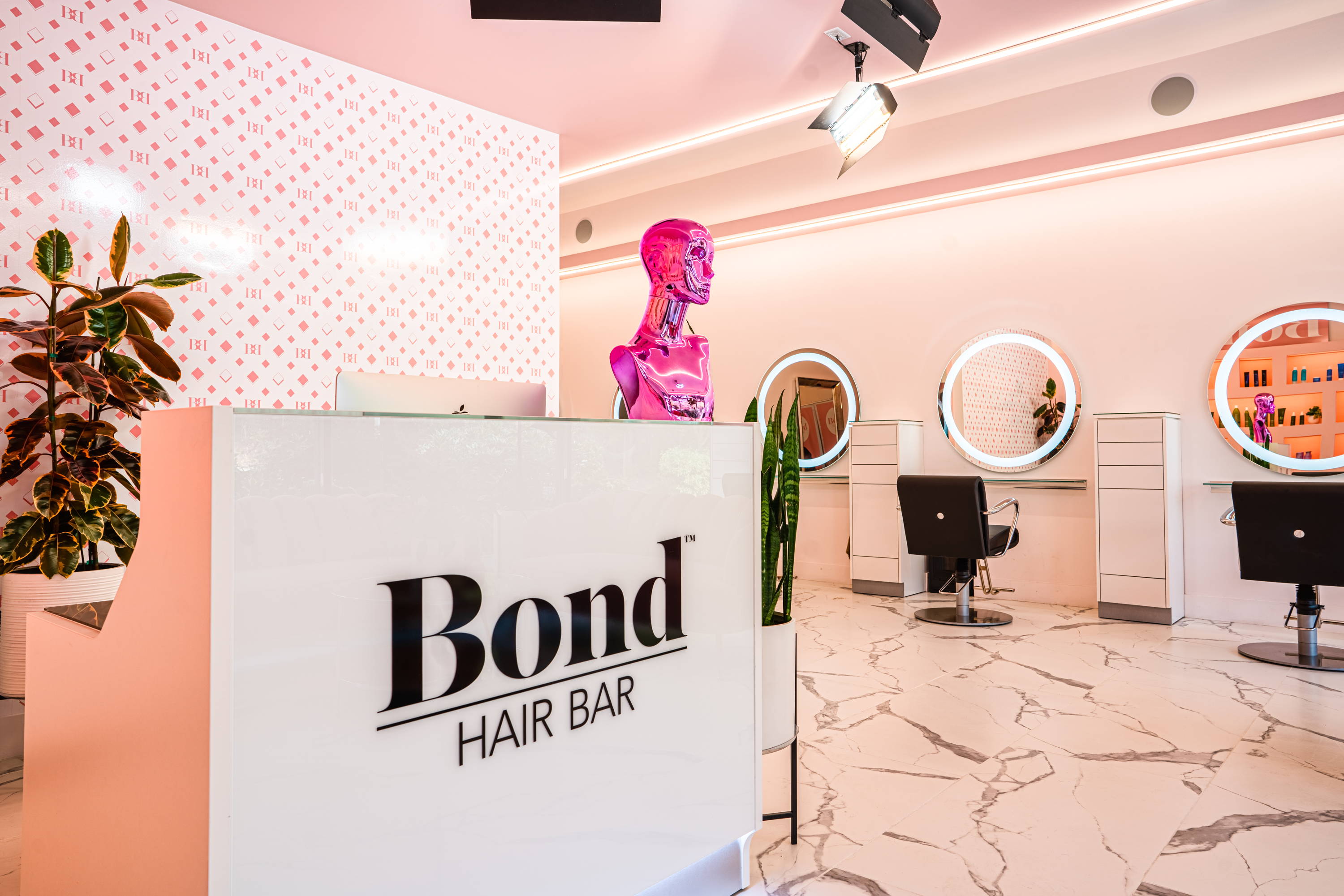 In 2020, Emily started her first location launch in San Mateo, California in the Crystal Springs Shopping Village. The Bond Hair Bar brand is even more fantastic and gaining attention fast. Bond Hair Bar is rated #1 on Google for hair extensions in both San Mateo and the Bay Area with a pristine five-star average rating across all social platforms. This location is equipped with custom stations, modern illuminated mirrors, German memory foam chairs, and eye vac systems for effortless hair disposal.
Emily isn't going to stop there! She added 3 private rooms and 2 photo walls equipped with professional video and photography lighting for all. To make this location even more reputable, Bond Hair Bar now has a doctor on site offering botox, fillers, and laser resurfacing.